After months of feverish wondering, dreaming and even begging, Yamaha have revealed an MT-07-based supersports bike. Named the R7, in honour of the homologation-special YZF-R7 from 1999, its goal will be to bridge the gap once filled by the R6 between the dinky R3 and the monstrous R1.
As you might have guessed by the name, the R7 is powered by the 689cc parallel twin CP2 engine from the MT-07. The engine has won a lot of plaudits since it was first introduced thanks to the uneven firing order from its 270° crank.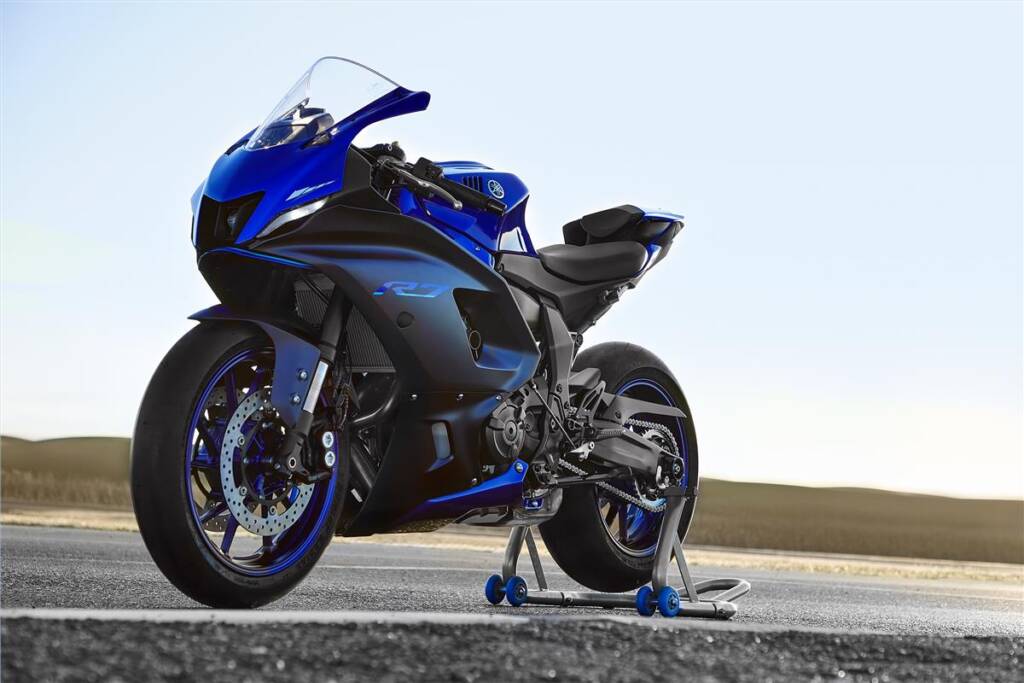 Not only does it give a decent power delivery but also gives it a noise and feeling that others have been quick to copy. For a relatively low powered motor (72bhp @ 8750rpm) it delivers an engaging ride.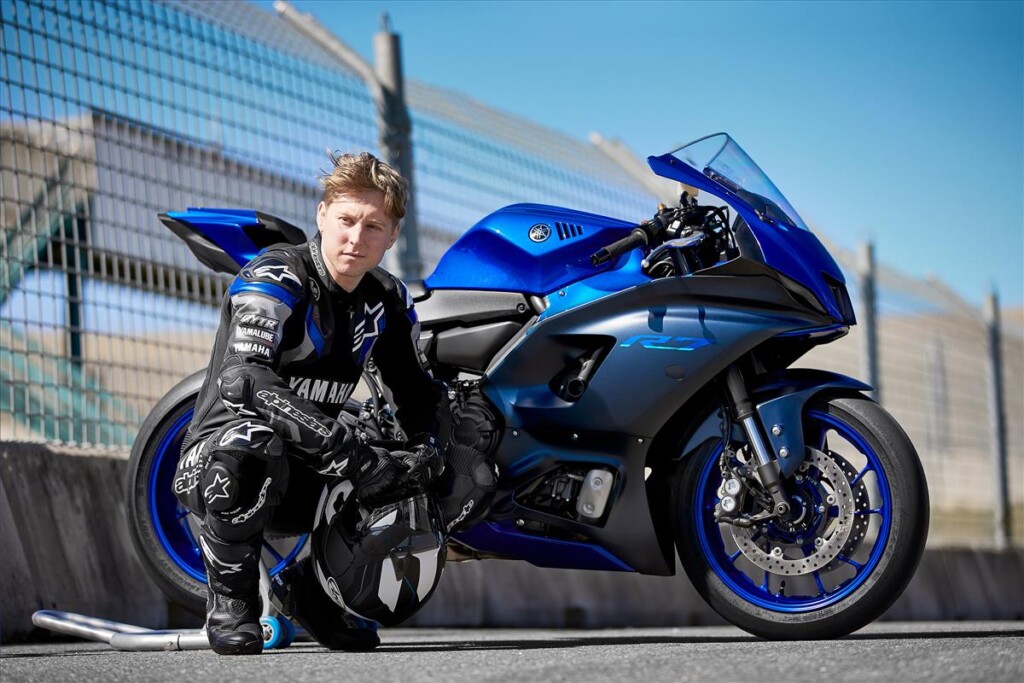 Unsurprisingly, Yamaha haven't mucked about with the formula too much for the R7 but they have tickled it a bit around the edges. Designers have fitted a new ECU, new air intakes, a revised exhaust and fresh fuel mapping, which they say combine to deliver a more responsive but controllable throttle.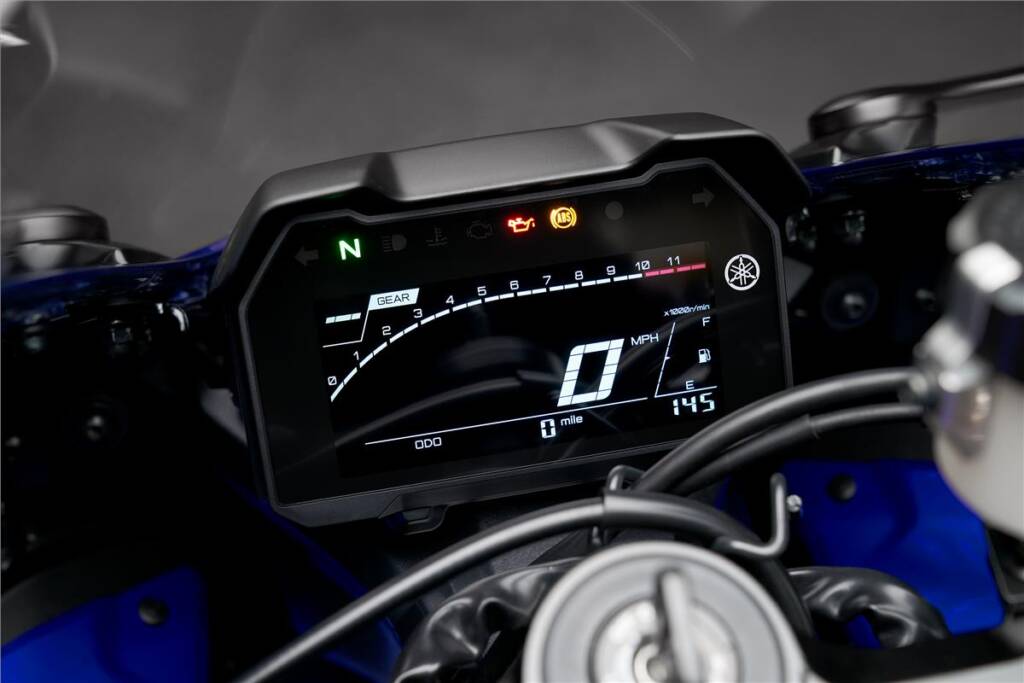 To make things perkier down low the R7 has a shorter gear ratio in second while a new slipper clutch prevents over-revving or rear wheel hop on aggressive downshifts and is 33% lighter at the lever, too. There's even an optional quickshifter (price TBC) that can be fitted by the dealer.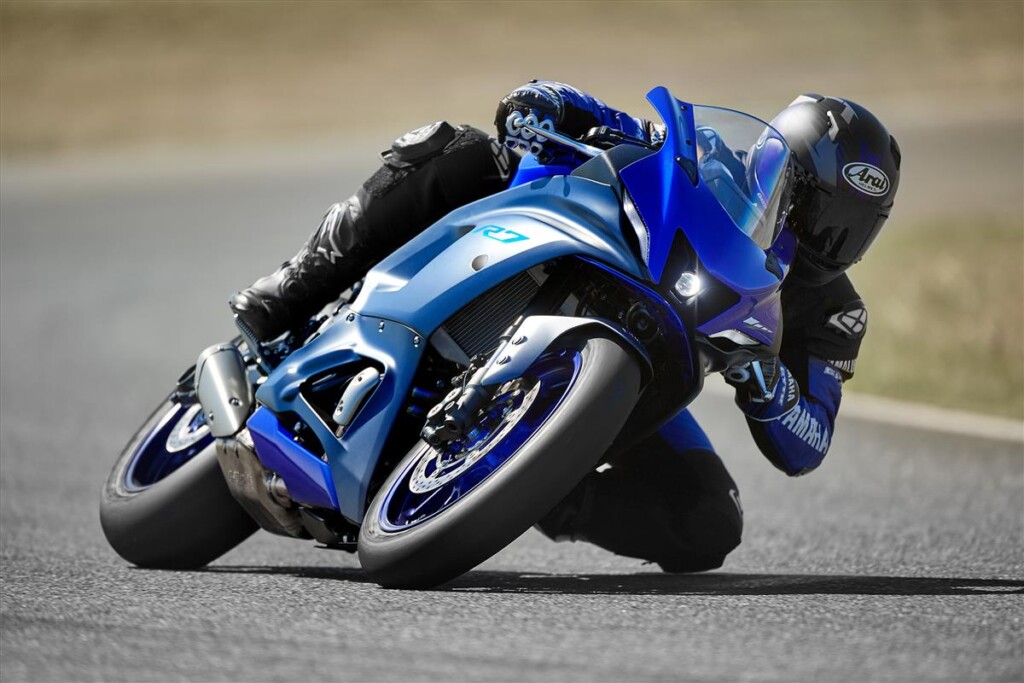 The increased spec over the standard MT-07 continues elsewhere with fully adjustable 41mm USD forks at the front and adjustable (preload and rebound) rear shock. The geometry of the R7 remains similar to the MT albeit with a 5mm shorter wheelbase and a steeper head angle. Clamped on to the bottom of the forks are a set of radial calipers on the other end of a Brembo master cylinder, which should give a decent uplift in brake feel over the MT-07's set-up.
Yamaha say that thanks to the skinny motor, the R7 is one of the most aerodynamic bikes around; it's narrower than even the R3 or R125. This is key to its performance as even with the same power output as the MT (and four extra kilos), it's capable of 12mph more at the top end.
What is also clear about the R7 is its potential as the base for a race bike in lightweight classes, perhaps half the reason it comes with race bike size rubber (120/70-17 front and 190/55-17 rear).
Once dominated by fours and modified twins, the new breed of middleweight twins is taking off and many will be eyeing up the R7. But the big question is price. With heavy competition from the Aprilia RS660, the R7 has a battle on it's hands. But Yamaha say it'll cost "around £8000", gifting a £2k advantage to the R7.