Kawasaki Goes Electric With The Elektrode Balance Bike

Kawasaki's latest electric announcement might not have been precisely what some of us wanted, but it remains an important addition to the brand's roster
Kawasaki has revealed its new Elektrode electric balance bike, aimed at kids aged 3-8 years. 
Electric balance bikes are becoming an increasingly important area for manufacturers to become involved in. They offer kids a chance to get used to two wheels without having to focus on pedalling at the same time. KTM says about electric balance bikes that "Kids 3 – 5 are typically willing to ride further than on a traditional pedal bike."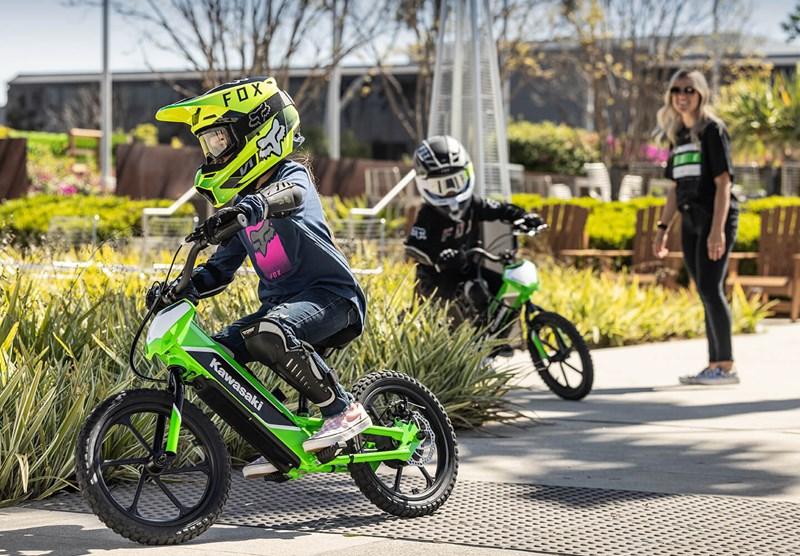 StaCyc and KTM arguably dominate the field, with KTM (whose electric balance bikes are built by StaCyc) in particular being the supplier to the KTM E-Junior series that goes to all of the AMA Supercross races.
Understandably, other manufacturers are not content with KTM having the potential to grab young riders for themselves pretty much unchallenged, and so Kawasaki's new Elektrode balance bike is a response to that.