Getting to know the KTM 1290 Super Duke R Evo a little better
When I first reported on my time with the KTM 1290 Super Duke R Evo in the May 4 issue of MCN, I was around 1600 miles and two months into my time with the Austrian brute and still trying to establish a sense of companionship with it.
A glance at the spec sheet suggested it would be love at first sight for a performance bike nut like me, but we struggled to bond in the early stages, due to a few electrical gremlins in the key and rear shock (more on that below).
However, now I've had time to put more leisure miles on the bike, our relationship has blossomed and I get out for a raucous rip along my favourite backroads whenever I have time to slip out.
It may have sophisticated electronic suspension to tackle both spirited and sedate riding, but this is a bike that rewards aggression – coming alive when you start to push the envelope and let that thudding V-twin off the leash. I'm really starting to fall for its thuggish charm, but there have still been moments that have tested my affections.
Oh, not again…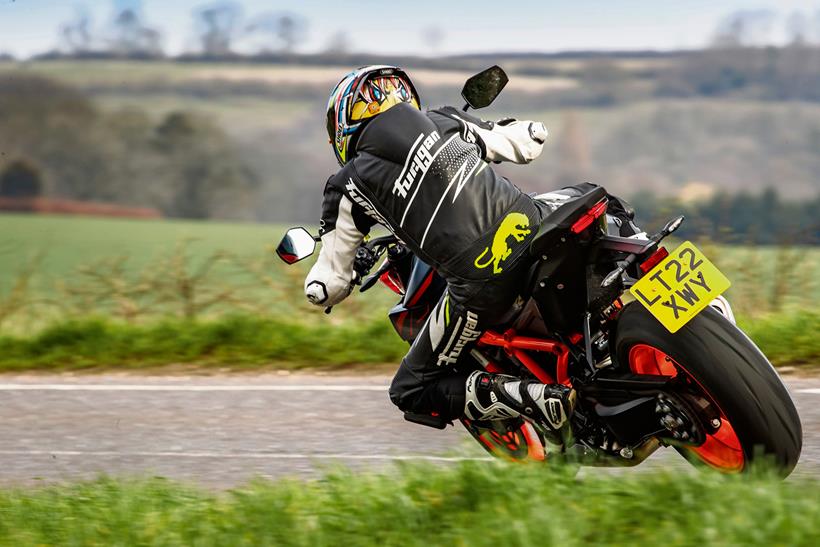 Following the previous electrical issues outlined in update one below, the bike was returned to KTM HQ in late April for a once-over. Upon return, I nipped out to the local petrol station to fill up ahead of a big ride only to discover the engine would cut out whenever I turned the bars left, the TFT claiming that the kill switch had been activated. So it was loaded back into a van to go back to KTM, who replaced the switchgear to resolve the problem.
"The wires from the switchgear seemed a little tight compared to other models, so we can only assume that over time the wires have been stretched and caused the fault," KTM's representative said.
"We've given a little more slack to the wiring," they continued. "If this were a customer experiencing the issue, our mobility service would have collected the bike and taken it to the local dealer, who would have fixed the bike and provided the parts under warranty."
These disappointing challenges that have tested my ability to trust it for long distance rides. But things are on the up now and since then it's been good as gold. I've not even had to adjust the chain, despite it dealing with all that power and torque.
It's also stood up well to all-weather use with no furring bolts, but the fat orange rear wheel is a bloody pain to keep clean and the rear tyre is noticeably squaring after around 2500 miles.
Have some of that!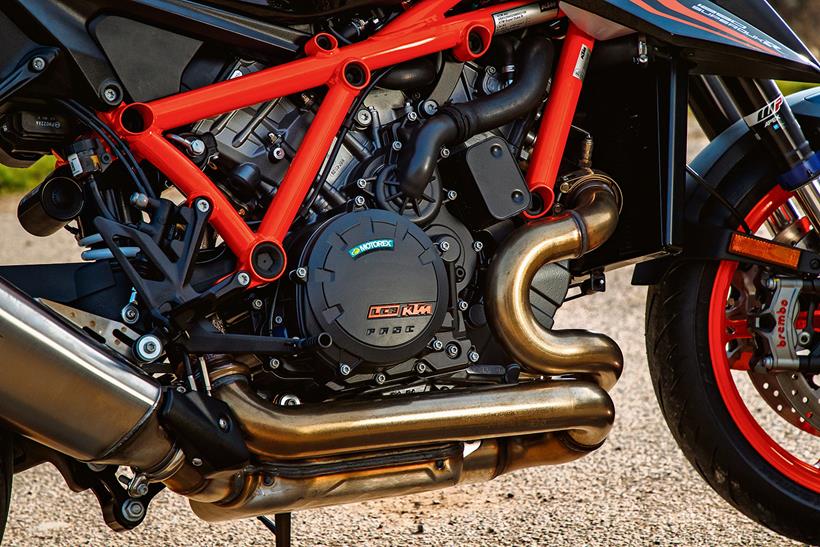 I've crammed in as many leisure miles as possible recently, motivated even more this year by a long-time friend returning to road bikes after a stint away racing.
Living in Lincolnshire, I'm blessed with some stonking roads on my doorstep and the SDR Evo is proving to be excellent wherever there's room to use its 177bhp motor, while tight and fast corners give the electronic suspension and trellis chassis a good workout.
So composed, it rewards hard riding and switches direction like a smaller KTM 890 Duke. I can't get enough of it, with the comfy bars and pegs meaning I'm not in agony come the next idyllic Lincs village.
---
Update two: Electrical woes taint first impressions of our long-term test KTM 1290 Super Duke R Evo
Published: 22.04.25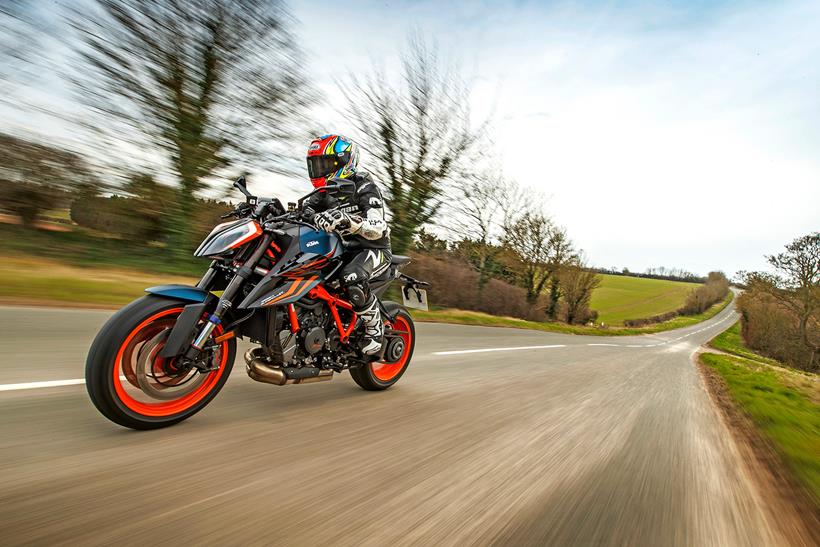 The KTM 1290 Super Duke R Evo builds on the already incredibly capable Super Duke R with electronic semi-active WP Apex suspension, meaning less time twiddling adjusters and more time winding your right wrist.
I am forever blown away by the standard SDR's ability to be so incredibly gentle around town, with the power to pull your arms clean out their sockets when you twist the throttle. It's a real Jekyll and Hyde motorcycle and after 1600 miles I can confidently report life on the Evo is just the same.
But not everything on the KTM has been good. Just 290 miles into our time together, the engine cut out, the dash threw up a preload error and the rear shock extended itself – forcing me to tiptoe the bike to a halt and switch it off and on again.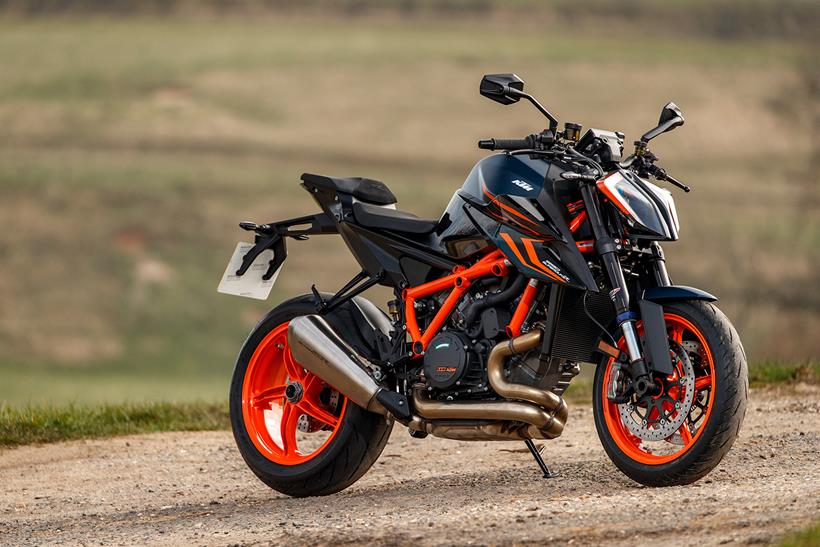 The message has appeared again since but without the spring issues. It's also claimed the keyless fob was out of range during a ride – despite it being in my bag – and then at around 1600 miles the bike stopped responding to the key altogether.
Unable to start the motorcycle, I disconnected and reattached the battery – something I'd watched the RAC do when my long-term 1290 Super Duke GT developed the same problem two years ago. It then booted up straight away, but developed the same problem again less than an hour later.
A trip back to KTM HQ revealed the key fob was low on power and the battery has now been replaced. They also stated the issue with the rear ride height was caused by one of several ECUs on the bike and that "in the event of a stall, the motorcycle should be allowed to go through its usual start up procedure where all ECUs carry out the necessary checks before the ignition button is pushed.